Our 2023 Sponsors & Partners
Interested in Sponsoring in 2023?
If you would like to enquire to become a sponsor of our 2nd Energy Storage LatAm Summit (17-18 October 2023) then please get in touch with the team today.
×
Fractal EMS is a fully vertical controls platform that includes software, controllers, integration and analytics, as well as optional maintenance, bid optimization, and 24 / 7 monitoring from our NERC-CIP compliant control center in Austin, TX. Fractal EMS provides full command, control, monitoring and management for a single asset or fleet of assets (located anywhere in the world). Fractal EMS was designed by experienced operators to maximize safety and profitability of storage and hybrid systems. The team has been involved in the development of energy storage controls since 2009. Fractal EMS represents a culmination of past experience and modern technology. Fractal EMS has successfully deployed almost 4 GWh, including Brazil's largest BESS in Registro, and our company has been awarded over 14 GWh of projects.

×
Founded in 1961, WEG is a global electro-electronic equipment company, operating in the capital goods sector a with focus on electric motors, gearboxes and drives and controls, energy generation and transformers, electrification products and systems, automation and digitalization. WEG stands out in innovation by constantly developing solutions to meet the major trends in energy efficiency, renewable energy, energy storage and electric mobility. With manufacturing units in 15 countries and present in more than 135 countries, the company has more than 40,000 employees worldwide. WEG's net revenue reached R$ 29.9 billion in 2022, 50.3% from external markets.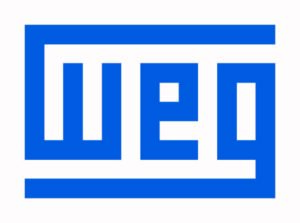 ×
On.Energy is a fully-integrated Energy Storage developer, technology company and asset manager. Using proprietary software, we deliver end-to-end projects with available in-house financing. Our mission is to design, build and operate Energy Storage solutions to drive forward a low carbon future.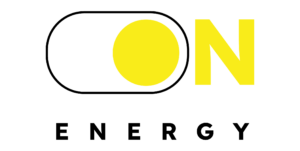 ×
Pionerismo e innovación en grandes sistemas de almacenamiento de energía. YOU.ON es una empresa 100% brasileña que promueve soluciones personalizadas de almacenamiento de energía para el territorio latinoamericano. A través de alianzas estratégicas, brindamos un portafolio de productos versátiles y multifuncionales atendiendo a los sectores de generación, transmisión, distribución, fuentes renovables, comercio e industria, agronegocios, sistemas aislados y aplicaciones residenciales. Además de productos y soluciones que añaden eficiencia a las energías renovables, tenemos conciencia ESG en toda nuestra cadena de valor para un mundo sostenible. Compensamos con carbono todas nuestras acciones.

×
At Aggreko we deliver energy solutions so businesses can grow, and communities can thrive. Mines, oil and gas operations, data centers – even whole cities – need electricity around the clock. Reliable supplies of energy have never been more critical. That's why we make sure our customers have efficient, reliable, and sustainable power when, where and for however long they need it. We're sector specialists. We recommend the right choice of energy and rental services to improve productivity. No matter where in the world, no matter how complex the challenge, from rapid-response emergency support to multi-decade investments, we can help. We offer our customers access to the latest, cleanest, and most efficient technologies. We remove the need for them to invest in and manage these assets directly. This allows them to focus more on their own customers, their communities, and creating a sustainable future.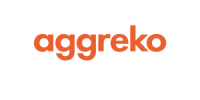 ×
Somos Grupo SMA, empresa especialista líder en tecnología de sistemas de almacenamiento para aplicaciones fotovoltaicas a nivel mundial. Su gama de productos incluye una amplia variedad de inversores eficientes y soluciones integrales para plantas fotovoltaicas de toda clase de potencia. La oferta se completa con servicios energéticos digitales y amplias prestaciones, entre las que se encuentran la gestión operativa y el mantenimiento de las centrales fotovoltaicas. Los inversores de SMA, con una potencia total de más de 100 GW, se utilizan en más de 190 países de todo el mundo.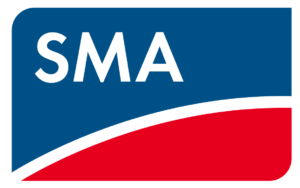 ×
Powin is a global leader in the design and manufacture of safe and scalable energy storage solutions. Our innovative and cost-effective hardware and software are revolutionizing the way energy is generated, transmitted, and distributed, helping the world achieve decarbonization objectives. Powin has delivered over 2,500 MWh of BESS in over 8 different countries and has a contracted pipeline to supply over 10,000 MWh of energy storage systems globally over the next three years. To learn more, please visit www.powin.com.

Editorial Partners
×
Current± is the leading source of news, insight and opinion as the energy transition accelerates. Current± engages with its readers on a daily basis. News stories, insightful blogs, in-depth analysis and carefully selected guest content are uploaded each day, and our Daily Snapshot emails inform more than 14,700 industry professionals every morning. Since its launch in May 2018, traffic has more than trebled as Current± has found its footing within the energy transition, and we have sizeable plans for its growth moving forward.

×
Energy-Storage.news offers a full news service along with in-depth analysis on important topics and industry developments, covering notable projects, business models, policies and regulations, technical innovations and more. The website, from the makers of PV Tech, is an essential tool for anyone within the energy storage value chain.